---
Your jewelry can tell a story.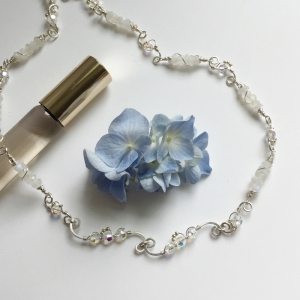 A diamond ring can signify the day you accepted a promise of forever.  A pendant can take you back to the quaint antique shop where you found it.  A bracelet passed down through generations carries with it the tradition of family and belonging.  A handmade pair of earrings has the authentic marks of the artisan who created them. You wear jewelry to accessorize an outfit, but the special pieces are the keepsakes; they have true meaning that give strength to the soul.
Lil Bird Design offers handmade jewelry and gifts that are created not only with careful craftsmanship, detail and style, but with purpose. If you appreciate inspired jewelry, (or even if you just love pretty things), then you're in the right place.
I'm Patricia Welch, and I have a passion for wire jewelry, Sterling, and stories.
I found my niche with wire jewelry after discovering that an industrial material, wire, can be transformed into the most delicate of treasures, and on to the boldest of statements.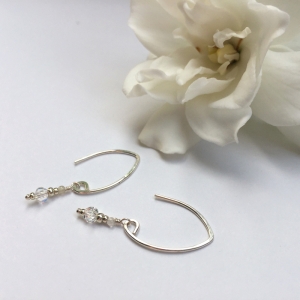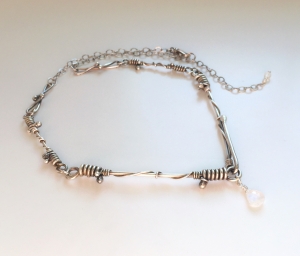 I love that Sterling, and silver in general, can be crafted to yield so many artistic values: light, dark, heavy, thin, smooth, textured… a never ending palette with which to work!  When matched with the timeless qualities of rustic and ethereal gemstones, the silver takes command!
And who doesn't love a good story?  From the personal narrative of a design built from strength and perseverance, as in The Signature Collection, to the celebrations of moments in time captured in the fleeting beauty of snowflakes… The stories will be told with the releases of the lines to come.  Their next chapters will be yours to tell.
Lil Bird Design offers Patricia's handmade jewelry and gifts that have been inspired fondly from the heart, exquisitely designed, and proudly presented.
Patricia Welch resides in Connecticut with her fabulous husband and son where she works on the rest of her story.